About The Owner
Allure Salon is owned by Bonnie Hanawalt. Bonnie is a cosmetologist with 30+ years of experience. She started her career as a Redken Performing Artist and moved on to partner with her mother in their own salon. After her mother's retirement, Bonnie decided to open her own salon. From there Allure Salon was born.
About Allure Salon
Allure was first established in March of 2007. Bonnie used her mother's salon building as the starting point for her own salon. Bonnie then decided that it was time to expand to a different location. On June 17, 2007 Allure opened at its West College Plaza location. Presently, 4 stylists work at Allure Salon.
Insightful and funny, Bonnie has a deep passion for this industry culminating in over 25 years of experience. As an educator for Redken International, Bonnie has mastered her craft in color, hair design, and styling on stage, sharing her skills with other cosmetology professionals. Now she will share that same expertise with you. Let Bonnie help you achieve the look you want.
Call (309) 212-5428 to schedule your appointment with Bonnie now!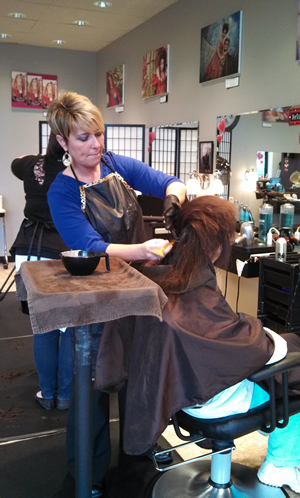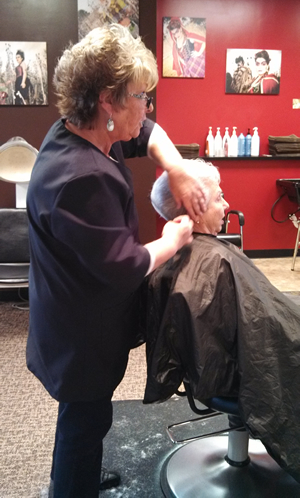 Linda is a tried and true master of the trade. With her humble grass roots beginnings, she worked her way into Stevens Beauty Academy in Bloomington, IL, where she not only helped run the facility, but also taught many of the local salon owners their craft. As one of the pioneers of the networking in Bloomington-Normal, Linda's 50 plus years in the industry are well known. She separates herself from so many other stylists with her mastery of hair dressing, hair pieces, and wigs, creating original designs specific for you!
Call (309) 825-3134 to schedule your appointment with Linda now!
Kamie has been in the business for over 25 years and has a great passion for the industry. She thrives on customer service and prides herself on attention to detail. She offers a vast range of styles from conservative to trendy and has a talent for color and perms. Kamie continues to build her repertoire by attending conferences, staying on top of the most current trends and styles. She actively works with her clients to create a style that allows them to look and feel their best. Her personality and kind heart will leave a warm and lasting impression long after you've left the salon.
Call (309) 242-1247 to schedule your appointment with Kamie now!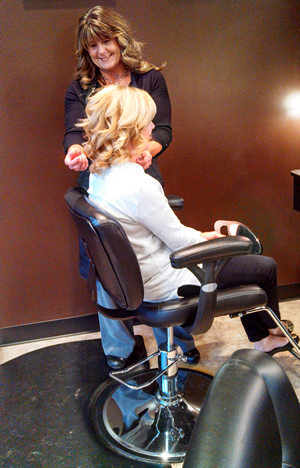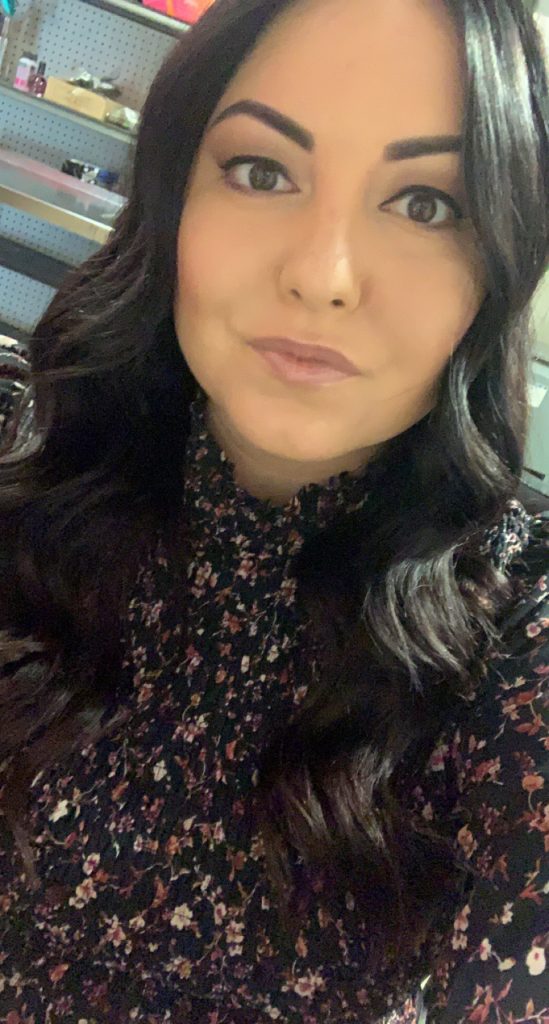 Brittany Lynn
Brittany is a hair and nail stylist with over 10 years experience. As a child, she was captivated by the entire beauty industry and that dream of being a hairstylist was made when she enrolled in Paul Mitchell The School Normal in 2011. 
Brittany specializes in haircutting and coloring/lightening. "I love making people feel good, on the inside as well as the outside. It is my purpose in life that I have fortunately been able to turn into a career. Being with my clients and connecting is the best part of every day." says Brittany. 
In the last few years she has added pedicure and gel manicure services to her resume. "I really like to excel at everything I offer my guests  because they deserve it, this is why I love this industry, once you master one craft; there is always another skill you can pick up and master in order to give your guests the best experience" Brittany states. 
Brittany has an eclectic style and meshes well with all kinds of people and hair types. Her skill range and ability to work with all walks of life fits perfectly with the diverse area of Bloomington-Normal. From kids and college students to retirees, Brittany is the girl for you!
Call (309) 287-2784 to schedule your appointment with Brittany now!
Schedule an Appointment Today!